On-site Gas Generators & Lab Safety During Covid-19
Discover how a Peak in-house gas generator can help mitigate Covid-19 concerns by making your lab more independent, free of outside contact, for a safer and more efficient work environment.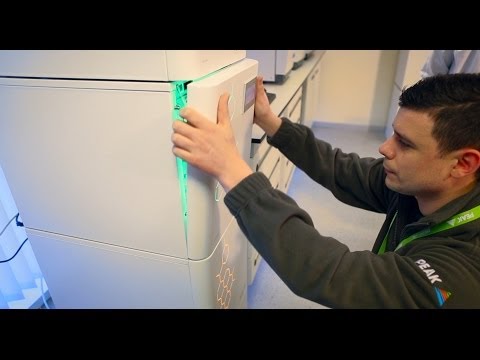 Peak Scientific: On-site Gas Generators & Lab Safety During Covid-19
Covid-19 has had a major impact on how a lab operates. Personnel well-being as well as safe access to a reliable gas supply are now even greater priorities for analytical facilities and institutions. Labs supplying their instruments using bulk gas methods, such as cylinders or dewars, need to take extra precautions to minimize covid-19 exposure risks from outside third party contact and manual handling of cylinders. Ensuring the lab facility has contingency storage of gas in the event of lockdown transport restrictions is an additional stressor for laboratory staff.
Peak Scientific: Reduce risks of Covid-19 contact transmission
Safety - Reduce risks of Covid-19 contact transmission
Having strict outside contact policies in place, labs must limit third party contact to protect their members of staff, which can make regular cylinder deliveries and installations daunting tasks due to the risks of Covid-19 contact transmission.
Among the other safety benefits an in-house gas generation has to offer, including advanced fail-safe technology and minimal gas storage, labs operating with a gas generator for applications such as LC-MS or GC, can eliminate the Covid-19 infection vector of recurring material delivery to site and manual handling of cylinders, with the additional contact touchpoints that incurs.
A Peak in-house gas generator only requires a one-time delivery, granting lab personnel the independence to operate the unit by themselves without the assistance or supply provision from third parties, thereby limiting contact to their employees. What is more, as an equipment fully integrated in a closed lab environment, an in-house gas generator is easier to sanitize, making sure all your lab equipment maintains the adequate hygiene standard required for all employees to be able to use safely.
Peak Scientific: Gas supply access on-demand, 24/7
Reliability – Gas supply access on-demand, 24/7
The Covid-19 pandemic has caused supply chain disruption across a number of industries, heightening the uncertainty over future gas delivery capability in the event of potential future lockdowns imposing logistics infrastructure restrictions.
Performing LC-MS or GC analysis with a Peak nitrogen, hydrogen or zero air gas generator provides a continuous supply of gas available on-demand, 24/7. Labs can have peace of mind knowing they have the independence which allows them to be in control of their own gas source without having to rely on the availability of third party suppliers.
Free of touchpoints and outside contact through deliveries and installation, running your LC-MS or GC instrument with a Peak gas generator is a step towards a safer and more independent lab. Producing your own laboratory-grade gas means you can focus on what's important without any concerns over safety or supply shortages.
Peak Protected - World class generator care
At Peak Scientific, we understand that a reliable and consistent gas supply is essential to the critical nature of your work. That's why we have developed Peak Protected first-class after-sales care allowing you to have peace of mind knowing our support keeps your generator in great condition, with optimized performance throughout the product life span. Should you require a service or in the unlikely event of a breakdown, one of our Field Service Engineers will be on your site within 24-72 hours*, thanks to our global rapid call-out response. With Peak Protected, your lab is our priority. For further enquiries on our after-sales care, contact us today on [email protected]
*Response time is dependent on region and service plan. Monday to Friday working days only.